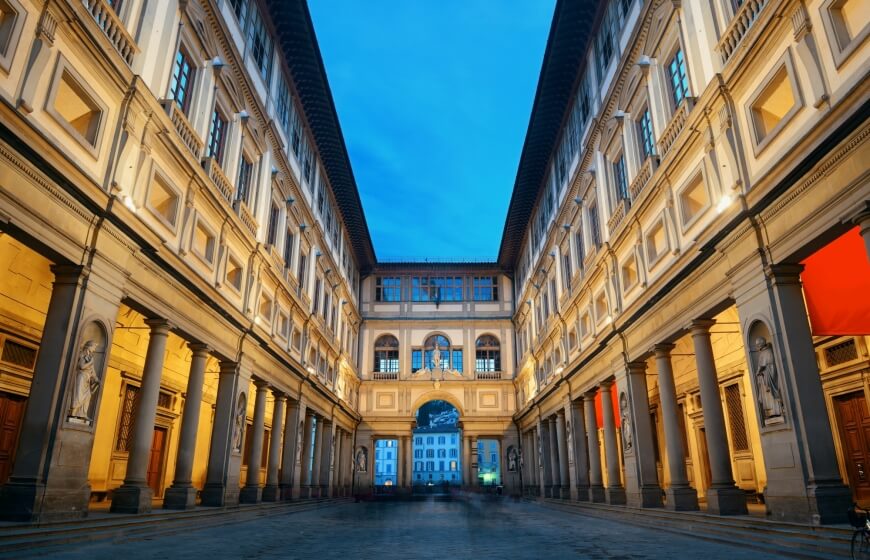 The Uffizi Gallery is one of the most famous museums in the world for its extraordinary collections of ancient sculptures and paintings from the Middle Ages to the modern age.
It houses masterpieces by Giotto, Simone Martini, Piero della Francesca, Beato Angelico, Filippo Lippi, Botticelli, Mantegna, Correggio, Leonardo, Raphael, Michelangelo, Caravaggio, and the Medici family's collection of statuary and busts from antiquity. As well as ancient Roman sculptures, copies from lost Greek originals.
Among the world's most beloved and well-known works are Botticelli's "Birth of Venus," "Primavera" and "Annunciation," Leonardo Da Vinci's "Adoration of the Magi," and Giotto's "Madonna and Child Enthroned, Angels and Saints (Majesty of All Saints)."
The Uffizi Galleries museum complex also includes the Vasari Corridor, the collections of Palazzo Pitti and the beautiful Boboli Gardens.