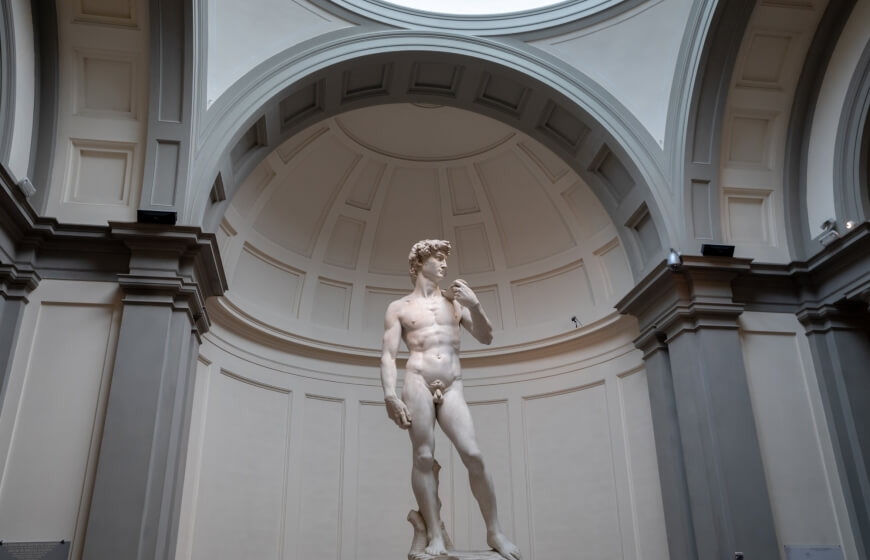 Five minutes from our B&B, in Via Ricasoli, is the Accademia Gallery, custodian of some of the world's most important painting and sculpture collections.
These include Michelangelo's famous David, a sculpture made of marble 517 centimeters high and weighing 5560 kilos.
The work was commissioned from Buonarroti by the workers of Florence Cathedral on August 16, 1501, for a fee of 400 ducats.
On January 25, 1504, a commission composed of the leading artists of the time, including Leonardo da Vinci and Sandro Botticelli, decided that the sculpture should be placed at the entrance to Palazzo Vecchio as an emblem of the strength and independence of the Florentines. On September 8, 1504, it was shown to the city, arousing the admiration of all.
In addition to its vast collection of pictorial and sculptural masterpieces, the Gallery also houses musical instruments of the Medici and Lorraine grand dukes, mostly from the collections of the Luigi Cherubini Conservatory in Florence.