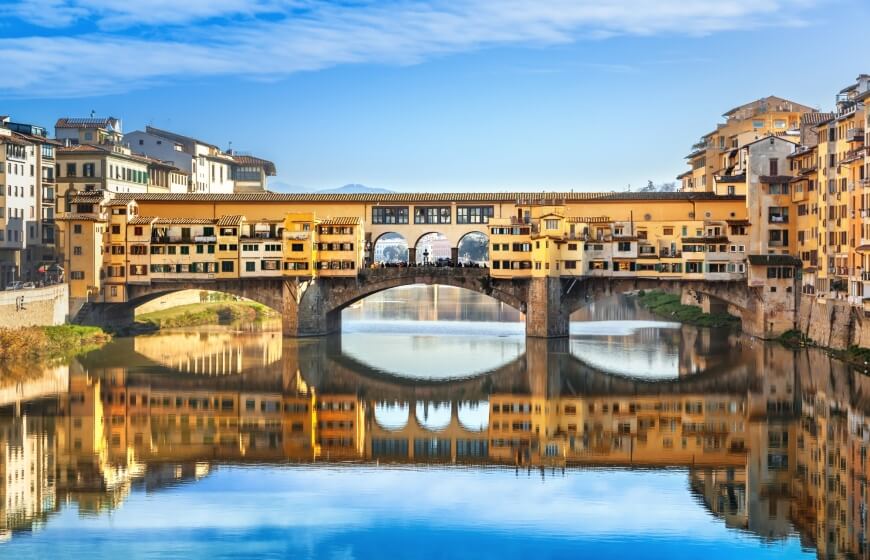 Of Roman origin, it was the city's first and oldest bridge crossing the Arno River at its narrowest point. Its history, marked by fires, floods, wars and reconstructions, as well as curiosities and legends, makes Ponte Vecchio one of Florence's symbolic places.
Above the current goldsmith stores, established in 1593 in place of the old butcher shops and fishmongers, the Vasari Corridor was built in 1565, designed by Giorgio Vasari at the behest of Cosimo I de Medici to allow people to move safely from their private residence in Palazzo Pitti to the seat of government in Palazzo Vecchio.
A surprising and fascinating route of about one kilometer on the city of Florence.